Confirmed speakers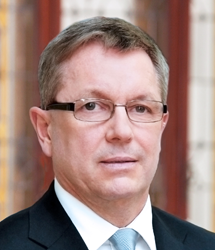 György H Matolcsy
Governor
Magyar Nemzeti Bank
X
György H Matolcsy
Governor
Magyar Nemzeti Bank
Dr. György Matolcsy serves his second term as the governor of Magyar Nemzeti Bank, the central bank of Hungary. He was nominated to the position in 2013 and his tenure was renewed in 2019 for another 6 years. Since 2013 he is also a member of the Fiscal Council. Prior to his current position he was minister of national economy between 2010-2013. In 2007 he founded the Hungarian Economic Development Institute, which he headed for 3 years. Between 2000-2002 he was Hungary's minister of economic affairs. Mr Matolcsy is the author of the Széchenyi Plan, a comprehensive strategy aiming to promote the economic growth in Hungary.
He was director of the Institute for Growth (2002-2010) and its predecessor organisation, the Privatisation Research Institute from 1995 to 2000. From the end of 1998 he has been a member of the economic advisory body of Prime Minister Viktor Orbán.
Starting in 1991 he spent 3 years as a member of the Board of Governors at the European Bank for Reconstruction and Development (EBRD) representing the Hungarian Government. In 1990 he joined the Office of the Prime Minister and served as the personal economic advisor to Prime Minister József Antall.
Acknowledging his efforts in promoting economic development in Hungary, he was awarded the Barankovics Commemorative Coin in 2013.
He graduated at Karl Marx University of Economics in 1977 and obtained his Doctorate degree in 1984.
Mr. Matolcsy is actively involved in educational activities. He is a frequent lecturer at top foreign and Hungarian universities. He is an honorary doctor at the University of Debrecen and the University of Kaposvár, and honorary member of Fudan Development Institute (FDDI) of Fudan University and of the FDDI International Advisory Board of Shanghai Forum.
Mr Matolcsy is the author of numerous publications, articles and books. His most recent book, Economic Balance and Growth was published in 2015, whereas his other books include Bringing Up the Rear (Éllovasból sereghajtó; 2008), American Empire (Amerikai birodalom; 2004), and Our Living Memories (Élő emlékeink; 2003).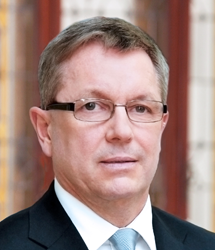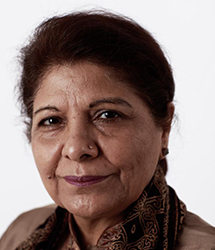 Shamshad AKHTAR
Former Governor, State Bank of Pakistan
Care Taker Finance Minister of Pakistan
X
Shamshad AKHTAR
Former Governor, State Bank of Pakistan
Care Taker Finance Minister of Pakistan
Dr. Shamshad Akhtar served as Federal Finance Minister of Pakistan holding multiple economic portfolios in the caretaker government and as the Governor, State Bank of Pakistan. As the Under-Secretary General of the Economic and Social Commission of the Asia and Pacific (UNESCAP) and the United Nations Secretary General's Senior Special Advisor on Economics and Finance, Dr. Akhtar oversaw the development and implementation of the sustainable development agenda including economic, social, environmental and finance work of the UN Department of the Economic and Social Affairs. During her term at UN, she was UN Secretary General's Sherpa for Development and the Finance and Central Bank tracks. Among others, she was closely involved in the development and implementation of the 2030 Sustainable Development Agenda (SDG), the Ad-dis Ababa Financing frameworks and work on the Paris Climate Accord and ensured closer alignment of G20 development agenda with the 2030 SDG agenda. Dr. Akhtar served as the Vice President, Middle East and North Africa at the World Bank, and Di-rector General of Asian Development Bank (ADB). She also served as the Special Sr. Advisor to the President of ADB. Dr. Akhtar is recipient of Asia's Best Central Bank Governor from Emerging Markets and the Ban-ker's Trust awards. In 2008, The WALL STREET JOURNAL ASIA recognized her as one of Asia's top ten professional women. Recently in 2020, she has been awarded the HUM Women's Le-adership Global Award. Dr. Akhtar in now serving as the Chairperson of few Boards in Pakistan: The Pakistan Stock Exc-hange, the Pakistan Institute of Corporate Governance, Sui Southern Gas Company Ltd. responsible for transmission and distribution company, Karaandaz a nonprofit organization and joint venture sponsored by the FCDO-Bill Melinda and Gates Foundation to promote financial and digital finan-cial inclusion etc. Dr. Akhtar serves on couple of Government's advisory committee. At Global level she has been appoin-ted to the Council of Advisors of the Boao Forum for Asia after serving as Sherpa of the forum. She remains engaged in both global and national policy dialogues and is the Global Advisor for the Belt and Road Initiative, cochaired G20 Think Tank group on Infrastructure and Sustainable Investment and as Advisor to Shanghai Forum.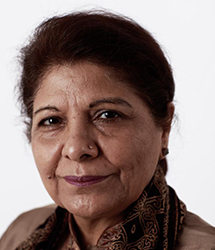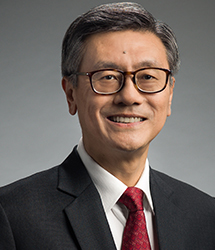 Eng Chye TAN
President
National University of Singapore
X
Eng Chye TAN
President
National University of Singapore
Professor Tan Eng Chye was appointed President of the National University of Singapore (NUS) on 1 January 2018. Professor Tan is a passionate and award-winning educator. He was a pioneer architect of the current academic system in NUS, and has seeded many initiatives such as the Special Programme in Science, University Scholars Programme, University Town Residential College Programme, Grade-free Year, and Technology-enhanced Education. Professor Tan is a member of the Singapore's Future Economy Council, which is tasked with driving the growth and transformation of the country's future economy. He is on the boards of the Agency for Science, Technology and Research (A*STAR); National Research Foundation (NRF); and NUS High School of Mathematics and Sciences. He is the Chair of Universitas 21, a leading global network of 27 research-intensive universities. Professor Tan received the Public Administration Medal (Gold) at Singapore's National Day Awards in 2014 for his outstanding contributions to education. He was awarded the Wilbur Lucius Cross Medal, which honours exceptional alumni in the areas of scholarship, teaching, academic administration and public service, by Yale University in 2018. Professor Tan was also conferred an Honorary Doctor of Science from the University of Southampton in 2018 in recognition of his achievements as "an innovative and exceptional teacher, and then as a distinguished and respected leader in academia".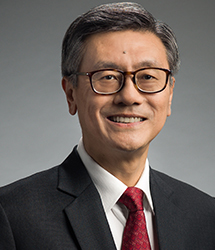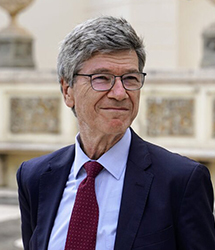 Jeffrey D. SACHS
University Professor, Director
Center for Sustainable Development, Columbia University
X
Jeffrey D. SACHS
University Professor, Director
Center for Sustainable Development, Columbia University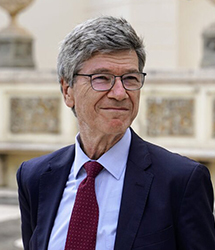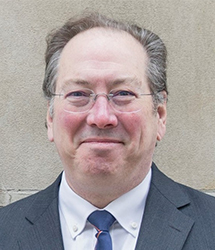 Michael MAINELLI
Chairman
Z/Yen Group Limited
X
Michael MAINELLI
Chairman
Z/Yen Group Limited
Michael is a qualified accountant, securities professional, computer specialist, and management consultant, educated at Harvard University and Trinity College Dublin with his PhD from the London School of Economics. Originally a research scientist in aerospace (rocket science) and computing (architecture & cartography), he became a senior partner of accountants BDO Binder Hamlyn and a director of UK Ministry of Defence research. During a mergers & acquisitions spell in merchant banking with Deutsche Morgan Grenfell, he co-founded Z/Yen, the City of London's leading think-tank, promoting societal advance through better finance and technology. Z/Yen is renowned for its Global Financial, Green Finance, and Smart Centres indices. He is Emeritus Professor & Life Fellow at Gresham College where he created the Long Fi-nance initiative asking "when would we know our financial system is working?". Mi-chael is Senior Independent Director of the United Kingdom Accreditation Service and non-executive Director of a listed mining firm, Fellow of Goodenough College, Honor-ary Fellow of King's College London, and Visiting Professor at UCL's Bartlett School. His book The Price Of Fish: A New Approach To Wicked Economics And Bet-ter Decisions, won the Independent Publisher Book Awards Finance, Investment & Economics Gold Prize. He is active in ten livery companies, an Alderman of the City of London and late Sheriff of the City of London 2019-2021, with charity interests in the environment, education, and care.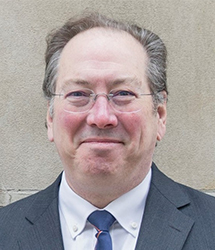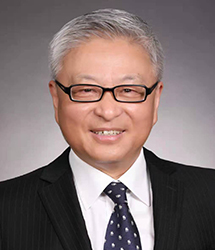 Xuetong YAN
Dean
Institute of International Relations, Tsinghua University
X
Xuetong YAN
Dean
Institute of International Relations, Tsinghua University
YAN Xuetong is a university distinguished professor of Tsinghua University and foreign member of Russia Academy of Science. He is serving as the Dean of The Institute of International Relations at Tsinghua University and the Secretary General of the World Peace Forum. He obtained Ph. D from University of California, Berkeley in 1992 and was named as one of world's Top 100 public intellectuals by the American journal Foreign Policy in 2008. He is the founder of IR moral realism and the only Chinese political scientist listed in Most Cited Chinese Researchers by Elsevier during 2014-2019. Some of his books were translated into English, Japanese, Korean, Hindi, Farsi and Albanian.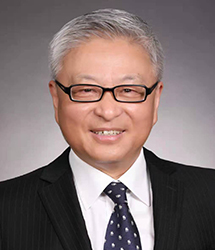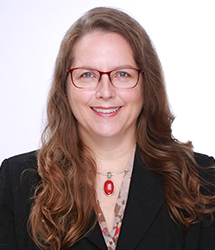 Deborah ELMS
Founder and Executive Director
Asian Trade Centre
X
Xuetong YAN
Founder and Executive Director
Asian Trade Centre
Dr. Deborah Elms is the Founder and Executive Director of the Asian Trade Centre (ATC) and the President of the Asia Business Trade Association (ABTA). Concurrently, she is a member of APCO's International Advisory Council, the G20 Trade and Investment Research Network, and the Advisory Board of the Trade and Investment Negotiation Adviser (TINA) at the United Nations Economic and Social Commission for Asia and the Pacific (UN ESCAP). Dr. Elms has extensive experience working with governments, international organizations, and businesses and is one of the leading experts on trade policy in the region. She was also active in her past leadership posts in international trade groups having served on the Trade and Investment Council of the World Economic Forum (WEF) from 2017 to 2019, the International Technical Advisory Committee of the Global Trade Professionals Alliance (GTPA), as well as being the chair of its Working Group on Trade Policy and Law. Prior to her current role, Dr. Elms was head of the Temasek Foundation Centre for Trade and Negotiations and Senior Fellow of International Political Economy at the S. Rajaratnam School of International Studies at Nanyang Technological University in Singapore. Dr. Elms received a Ph.D. in political science from the University of Washington, an MA in international relations from the University of Southern California, and bachelor's degrees from Boston University. Dr. Elms frequently appears in the media to provide expert analysis on trade issues in the region and publishes the Talking Trade Blog.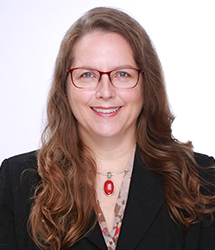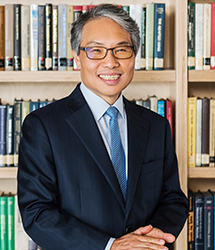 Byung-il CHOI
President
Korea Foundation for Advanced Studies
X
Byung-il CHOI
President
Korea Foundation for Advanced Studies
Dr. Choi has been serving as the President of Korea Foundation for Advanced Studies (KFAS) since September 2020. He is also a professor and the former Dean of the Graduate School of International Studies (GSIS), Ewha Womans University. He is a renowned scholar in the field of international trade and US-China relations, and a seasoned trade negotiator. His academic excellence led him to various leadership positions, including the President of the Korea Economic Research Institute (2011-2014), a think tank representing the Korean business sector. He served as the President of the Korean International Economic Association, the President of the Korean Association of Trade and Industry Studies, and the President of the Korea Association of Negotiation Studies. Prior to joining Ewha GSIS as a founding faculty in 1997, he was the Korean chief negotiator for the WTO basic telecom negotiations (1994-1997). He also negotiated service agreement and the telecom annex at the Uruguay Round, the Korea-US telecom agreement, and the Korea-EU telecom agreement. He played an instrumental role in transforming the Korean telecommunication sector from monopoly to competition, thus providing the basis for the 'IT Korea'. Dr. Choi led the initiative of APII (Asia Pacific Information Infrastructure) with a view of bridging the information divide in the Asia-Pacific region. His contribution in the international area awarded him the two medals of excellence from the Korean government. Based on his negotiating experiences, he pioneered the teaching of conflict resolution at the university in Korea through collaboration with Professor Roger Fisher from Harvard. His negotiation class is one of the most sought-after classes among students and professionals. Dr. Choi is a well-known public intellectual. He has regularly contributed his opinion-editorial in Korea's major newspapers. His interview has also appeared in the Financial Times and the Wall Street Journal. He has written several best sellers, including the US-China Competition: Who will Rule the World (2019), the KORUS FTA: Against All Odds (2006). He has actively shared his ideas with the public policy community. He was a member to various advisory councils for the Korean government, including the National Economic Advisory Council for the President of Korea, Trade Negotiations Advisory Council, Inter-Korea Relations Council, and Advisory Council for the Ministry of Foreign Affair and Trade. He was visiting professor at George Washington University, Grinnell College and Ghent University. He received his B.A. from Seoul National University with magna cum laude in 1982, and Ph.D. in economics from Yale in 1989. His doctoral thesis advisors were Paul Milgrom and Bengt Holmstrom; both received Nobel Prize in economics.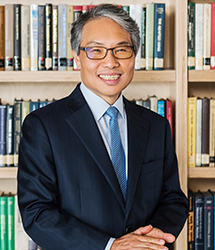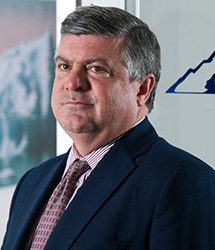 Henry T. TILLMAN
Founder
Grisons Peak Services, China Investment Research
X
Henry T. TILLMAN
Founder
Grisons Peak Services, China Investment Research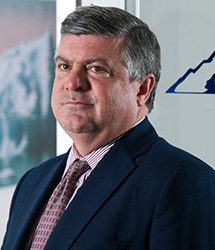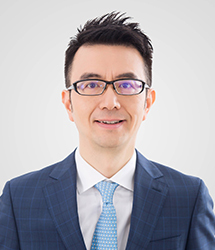 Jun QIAN
Executive Dean and Professor
Fanhai International School of Finance, Fudan University
X
Jun QIAN
Executive Dean and Professor
Fanhai International School of Finance, Fudan University
Jun Qian is Professor of Finance and Executive Dean at Fanhai International School of Finance (FISF), Fudan University. Prior to joining FISF, he was Professor of Finance and Director of the DBA/EMBA/EE programs at the Shanghai Advanced Institute of Finance, Shanghai Jiao Tong University. Before returning to China in 2013, he was a tenured finance professor at the Carroll School of Management, Boston College. His research papers have been published in top academic journals including Journal of Finance, Review of Financial Studies, Journal of Financial Economics, and Management Science. Professor Qian is an Associate Editor of Frontiers of Economics in China and was on the editorial board of Review of Finance. He recently published a book entitled The Power of China's Financial System. He served as a visiting, guest, or special-term professor at MIT's Sloan School of Management, the Wharton School of University of Pennsylvania, Stanford Graduate School of Business, School of Economics and Management of Tsinghua University, among other institutions. He also serves as an independent director of China CITIC Bank, a member of the Academic Committee of the Capital Market Research Institute of the Shanghai Stock Exchange, and one of the first group of international financial legal experts of the Shanghai Higher People's Court.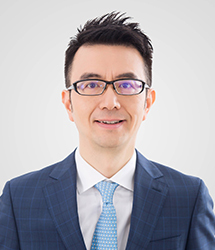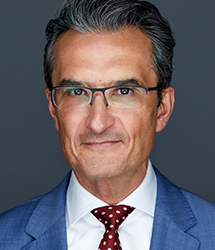 Arturo BRIS
Director
IMD World Competitiveness Center
X
Arturo BRIS
Director
IMD World Competitiveness Center
Arturo Bris (www.arturobris.org) is Professor of Finance at IMD. He is the author of several books, a frequent speaker at international conferences and appears regularly on international media outlets. He also leads the world-renowned IMD World Competitiveness Center and is an award-winning teacher and program director. His work has also been published in the most prestigious academic journals, including the Journal of Finance, the Journal of Financial Economics, the Review of Financial Studies, the Journal of Legal Studies and the Journal of Business, and he has had articles published in the Financial Times, Wall Street Journal, and Handelsblatt among others. His areas of expertise include corporate finance, corporate governance, financial regulation and competitiveness. As Director of the IMD World Competitiveness Center, he works with governments all over the world assessing, measuring and managing the competitiveness of countries. The WCC produces trusted annual rankings on economies' competitiveness, and under his leadership it has expanded its coverage by adding new rankings on talent, digital competitiveness and smart cities. Bris is a member of the Strategic Committee of Debiopharm Investment and the International Advisory Council of the Wealth Management Institute in Singapore, and is academic advisor to the Blue Whale Foundation, a decentralized ecosystem enabling the self-employed to thrive by capturing a fair share of the value they create. He also serves as a member of the International Advisory Board of CENTRUM Graduate Business School in Peru, and of the Supervisory Boards of the Kyiv International Economic Forum and the International School of Lausanne. He is also a research associate of the European Corporate Governance Institute and a research fellow of the Yale International Institute for Corporate Governance. Prior to joining IMD in 2005, he was the Robert B & Candice J. Haas Associate Professor of Corporate Finance at the Yale School of Management.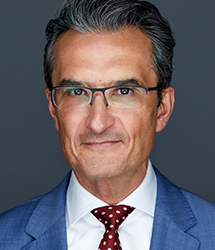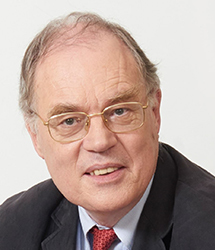 Bruno LANVIN
President
Smart City Observatory
X
Bruno LANVIN
President
Smart City Observatory
Distinguished Fellow, INSEAD President, IMDs Smart City Observatory Co-founder and Director, Portulans Institute Founder and co-founder : Network Readiness Index (World Economic Forum/INSEAD), Global Innovation Index (WIPO/Cornell/INSEAD), Global Talent Competitiveness Index (INSEAD/Adecco/Accenture), Smart City Index (IMD, SUTD). Brief Biography: Dr Bruno Lanvin has been teaching in various first-tier universities in the US and Europe (Michigan State University, INSEAD e.g.), where he has been leading various strategic efforts and thought leadership initiatives (eg as Executive Director for eLab, European Competitiveness and Global Indices). Initially a mathematician and a specialist of international trade, his research and publications have focused on information technology, innovation and talent strategies. He has over forty years of experience in advising governments and large corporations, including twenty years at the United Nations and ten at the World Bank. During his ten years at the World Bank, he held various high-level positions, in which he contributed to assisting a large number of organization s and governments in designing their knowledge and high-level education strategies. He also worked with the European Commission on various aspects of Europe's skills and re-skilling policies and strategies. Since 2001, Dr Lanvin has been co-authoring The Global Information Technology Report (NRI), the Global Innovation Index Report (GII), and the Global Talent Competitiveness Index (GTCI), the Smart City Index Report, and of the award-winning book 'Sixteen Shades of Smart'. Over the last decade, his research has very much focused on education and talent policies as a tool to accelerate growth. Through his responsibilities as a board member of various private and public organizations, he was able to heighten interest for education and talent strategies, and to promote the strategic formulation of knowledge strategies. He holds a BA in Mathematics and Physics, an MBA (HEC, a PhD in Economics (Paris I)-La Sorbonne), and is an alumnus of INSEAD (IDP-C) and MIT (Beyond Smart Cities Certificate). A frequent speaker at high-level meetings, he has been a member of numerous boards for many years, including those of ICANN, IDA-Infocomm, GovTech, IP-Watch, AAID, Kazakhstan's Presidential Board on ICT Strategy, and the Bin Rashid Foundation for Government Innovation. He has also been a frequent speaker at the World Economic Forum, and chaired the Forum's Global Advisory Group on 'Future of Government'.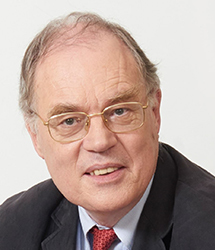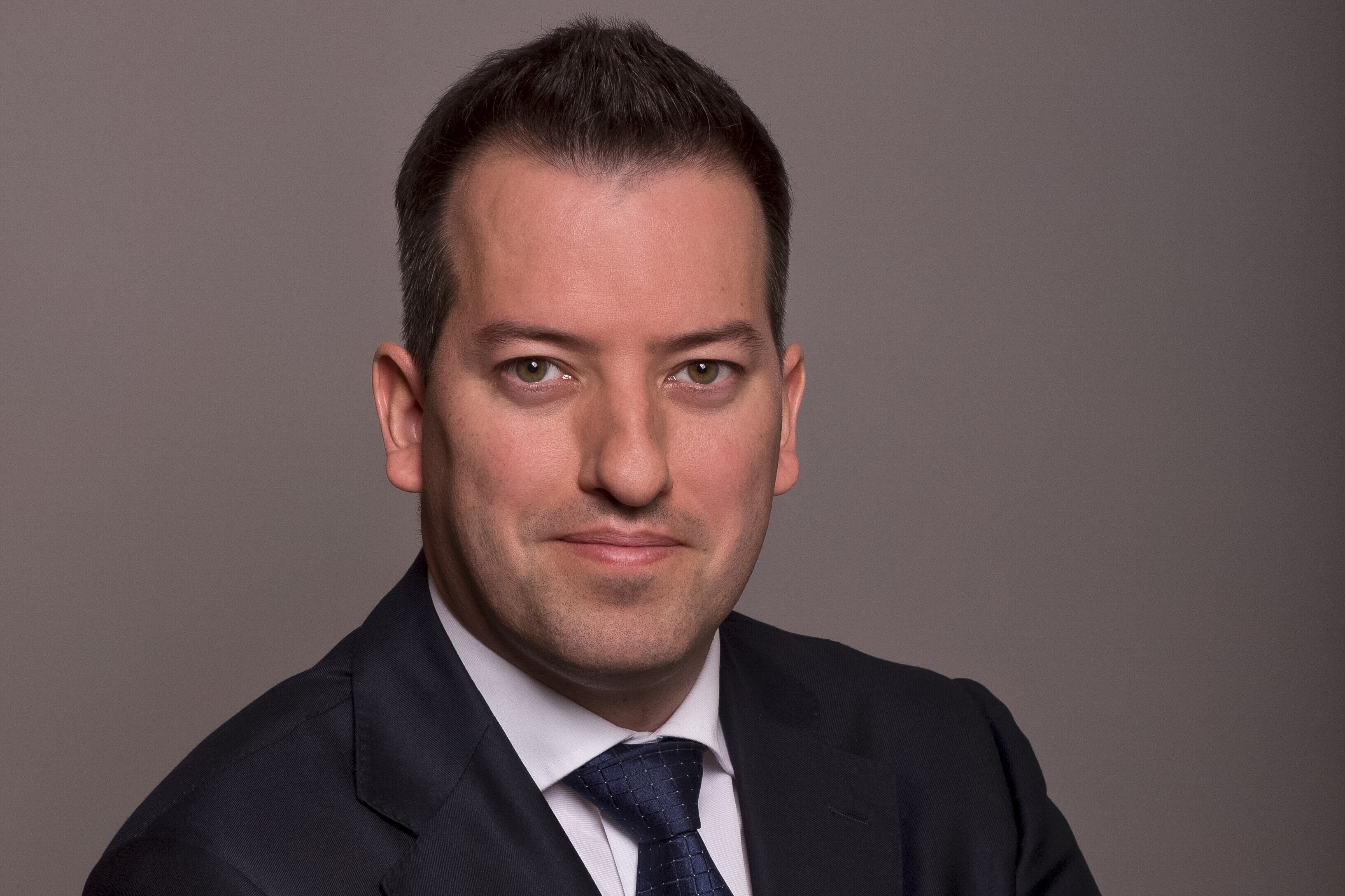 Róbert ÉSIK
CEO
Hungarian Investment Promotion Agency (HIPA)
X
Róbert ÉSIK
CEO
Hungarian Investment Promotion Agency (HIPA)
Róbert Ésik is an economist and a finance & investment analysis expert. He graduated at the Corvinus University of Budapest and earned a master's degree at the Université Panthéon Assas in Paris. He spent almost 15 years in various positions at the largest ICT companies of the world, such as Alcatel, Siemens, Nokia and Amazon. As the country director of Nokia Solutions and Networks he played a key role in the Hungarian subsidiary becoming one of Nokia's most important technology development centres. Since October 2014 he has been directing the Hungarian Investment Promotion Agency (HIPA). Róbert's professional, as well as personal ambition is to further promote his homeland as a favourable investment location and by so doing contribute to Hungary's economic and social development.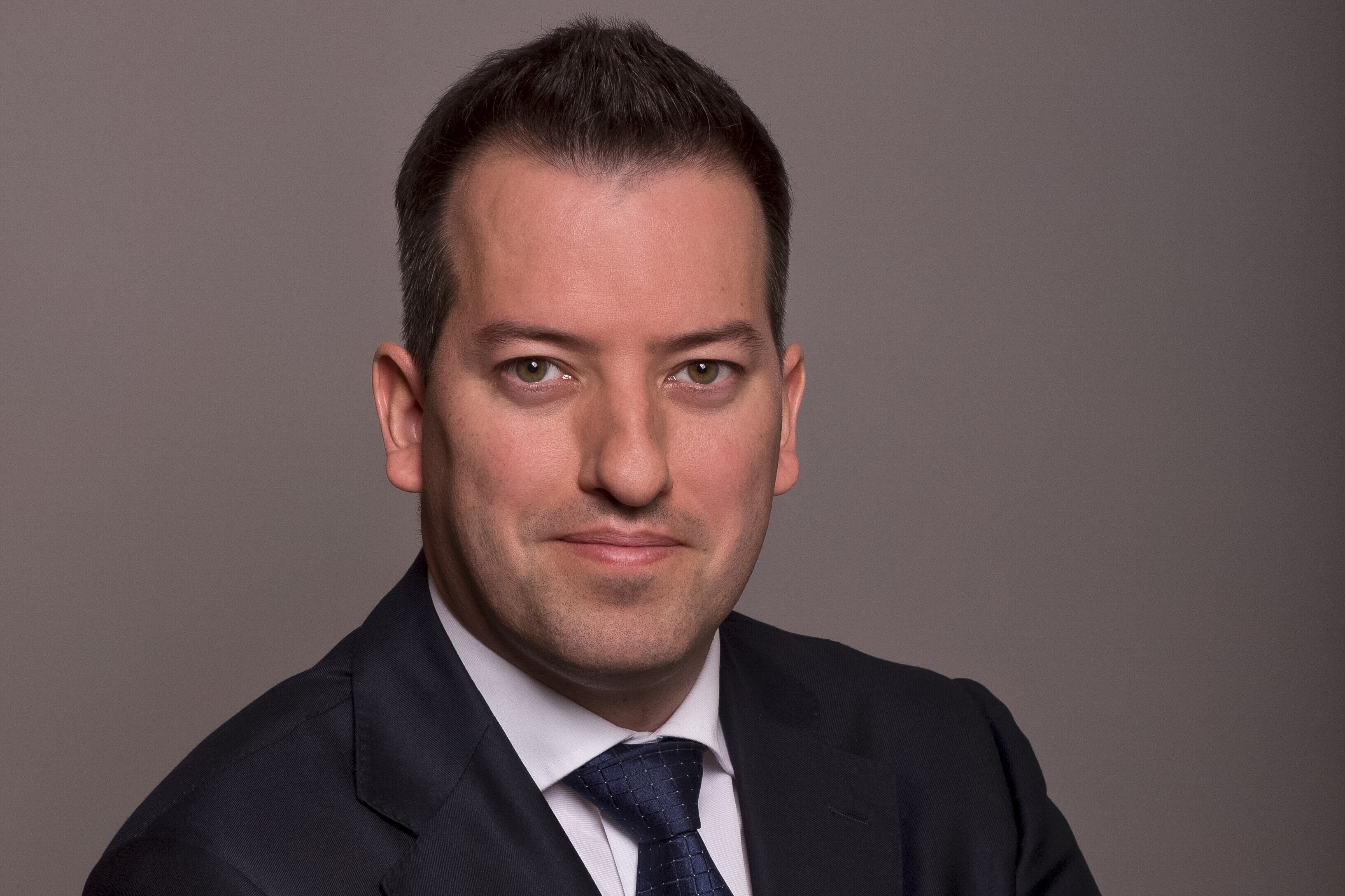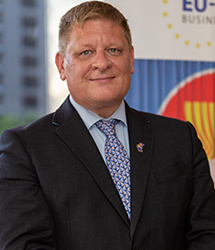 Chris HUMPHREY
Executive Director
EU-ASEAN Business Council
X
Chris HUMPHREY
Executive Director
EU-ASEAN Business Council
Chris Humphrey is the executive director of Singapore-based EU-ASEAN Business Council, a key business association that advocates for the interests of EU businesses operating in ASEAN. It is formally recognised as such by the European Commission and the ASEAN Secretariat. Chris began his varied professional career as a UK civil servant where, amongst other things, he was Assistant Private Secretary to a Minister and an Air Services Trade Negotiator covering the Asia Pacific region. After leaving the civil service, Chris moved to the private sector working initially in the government and external relations teams at two British airlines in the UK, before moving to Shanghai, China with Virgin Atlantic where he headed up the airline's China operation and oversaw the rapid expansion of their business in China. Whilst in Shanghai, Chris also sat on the Executive Committee of the British Chamber of Commerce. Chris then joined a UK-based security and defence group where he led their Asia Pacific team for over five years and was instrumental in them getting contracts with the Japanese and Singapore governments and also with SOEs in China. More recently, Chris has been acting as a consultant assisting start-ups in Asia with their business and corporate development before joining the EU-ASEAN Business Council in June 2014. With over 20 years of experience of either working for or dealing with governments and regulatory authorities, Chris is available to provide key insights, lead discussions or comment on topics including: • ASEAN integration • European business presence in SEA • Infrastructure financing • EU-ASEAN trade relations • EU economic and political developments Chris is a regular on the ASEAN conference circuit, appearing at conferences and seminars covering ASEAN's integration agenda as well as trade and investment issues. He has also appeared on the BBC's Asia Business Report; CNBC's Asia Street Times; Channel News Asia's Conversation With; 938Live Radio News; and Channel News Asia news reports.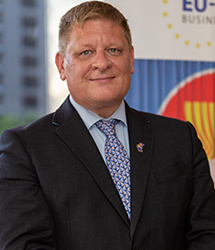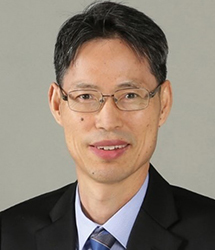 Jung Cheol SHIN
Professor of Higher Education
Hungarian Investment Promotion Agency (HIPA)
X
Jung Cheol SHIN
Professor of Higher Education
Hungarian Investment Promotion Agency (HIPA)
Jung Cheol Shin is Professor of Higher Education at Seoul National University. He served for the Korea Ministry of Education about 20 years before he joined Seoul National University as professor in 2006. His research interests are higher education policy, knowledge and social development, and academic profession. He is Editor in Chief (with Hugo Horta) of the book series Knowledge Studies in Higher Education. His book publications include University Rankings (2011), Institutionalization of World-Class University (2012), The Dynamics of Higher Education Development in East Asia (2013), Teaching and Research in Contemporary Higher education (2014), The Future of the Post-Massified University at the Crossroads (2014), Mass Higher Education Development in East Asia (2015), Doctoral Education for the Knowledge Society (2018), and Higher Education Governance in East Asia (2018), and The International Encyclopedia of Higher Education Systems and Institutions (2020). He is expanding his work from academic research to more socially-oriented work such as consulting for developing countries, especially higher education governance reforms, management and leadership development in the South East Asia and the South Asia in collaboration with the Asian Development Bank.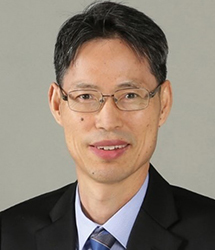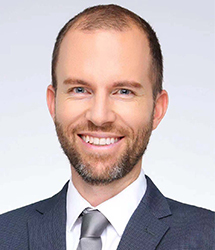 Christoph NEDOPIL
Associate Professor Practice in Economics
Fudan University
X
Christoph NEDOPIL
Associate Professor Practice in Economics
Fudan University
Dr. Christoph NEDOPIL is Associate Professor of Practice in Economics and Director of the Green Finance & Development Center at the Fanhai International School of Finance (FISF), Fudan University. He is also a Senior Research Fellow at the Central University of Finance and Economics (CUFE) in Beijing, China, and a Visiting Faculty at Singapore Management University (SMU). Christoph regularly contributes to policies, strategies and advisory services to accelerate the application of sustainable finance for governments, financial institutions, enterprises and civil society. He works with the China Council for International Cooperation on Environment and Development (CCICED), the Chinese Ministry of Commerce, as well as various private and multilateral finance institutions (e.g. ADB, IFC, UNESCAP) and international governments. He is the lead author of the UNDP SDG Finance Taxonomy, the Green Development Guidance Baseline Study of the BRI Green Development Coalition under the Chinese Ministry of Ecology and Environment, and has authored four books, dozens of articles, and research reports. Christoph is serving as board director and supports various companies in scaling sustainability in businesses and finance. Christoph is quoted regularly in Bloomberg, Financial Times, Reuters, Science. Before joining FISF, he served as Director for the IIGF Green BRI Center in Beijing, and worked in over 15 countries with the World Bank. Christoph holds a Master of Engineering and a PhD in Economics from the Technical University Berlin, as well as a Master of Public Administration from Harvard Kennedy School.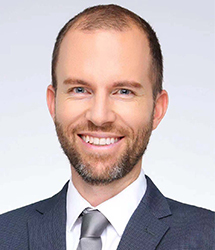 MODERATORS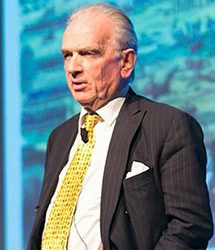 Paolo BORZATTA
Member of the Board
European House Ambrosetti
X
Mihály Patai
Member of the Board
European House Ambrosetti
Paolo Borzatta is Member of the Board of The European House – Ambrosetti. He is an expert in corporate strategy, international strategy, city and territorial strategy, creativity in strategy. He assisted several of the world's largest companies in the development of their strategies. He has worked and lived in the United States, the United Kingdom, Russia, and China. In the last years, he has also been involved in strategic projects in Asia and in Africa. A substantial part of his advisory activity has been devoted to assisting European and Chinese enterprises in entering (respectively) the Chinese and European markets. After having received his degree in Nuclear Engineering from Politecnico di Milano in 1970, he was assistant professor of Subnuclear Physics at the University of Milan. In 1975, he got an MBA from Manchester Business School. After his academic career, he has served as Executive President of the Plastic Pipe Division of Dalmine. In 1984, he started his professional activity as a strategy consultant. The European House - Ambrosetti is a professional Group, operating since 1965 providing strategy consulting, strategic scenarios, and studies to European and Asian institutions and enterprises. In addition, it organizes high-level content-based events.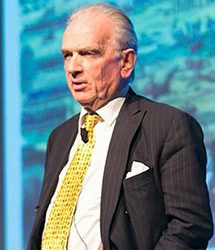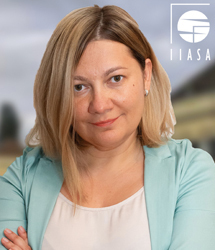 Elena ROVENSKAYA
Program Director
International Institute for Applied Systems Analysis
X
Elena ROVENSKAYA
Elena Rovenskaya is Program Director of the Advancing Systems Analysis (ASA) program at the International Institute for Applied Systems Analysis (IIASA), Laxenburg, Austria. She has background in applied mathematics. Her scientific interests lie in the fields of optimization, decision sciences and mathematical modeling of complex socio-environmental systems. As the ASA Program director, Rovenskaya is leading a team of 85+ scientists who work on new systems analytical methods, which enable higher levels of agility to support policy and societal decision making. Among many other projects and activities, Elena Rovenskaya led a project on Challenges and Opportunities of Economic Integration within a Wider European and Eurasian Space (2014-2020), which focuses on plausible futures of economic cooperation in the Greater Eurasian space and interplay between different integration processes in the region.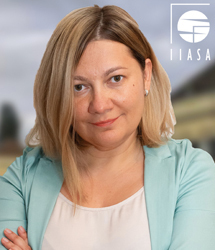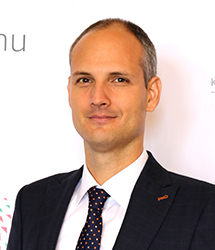 Márton UGRÓSDY
Director
Institute of Foreign Affairs and Trade
X
Csaba Kandrács
Director
Institute of Foreign Affairs and Trade
DrMárton Ugrósdy is the director of the Institute for Foreign Affairs and Trade in Budapest, Hungary. His research interests cover transatlantic issues, energy security, and US foreign policy in Central and Eastern Europe. He joined IFAT in 2015 as a part-time research fellow. Before his assignment at IFAT, Márton worked as the editor-in-chief of Kitekintő.hu, at the time Hungary's only online news portal dealing exclusively with international relations for seven years. Márton is a graduate of Eötvös Loránd University in Budapest with a major in political science, where he also received the prestigious Republican Scholarship for academic excellence twice during his studies. He earned his PhD from the Doctoral School of Political Science and International Relations at Corvinus University of Budapest, where he also works as a part-time lecturer. He is an alumnus of the Hungarian-American Enterprise Scholarship Fund, which allowed him to gain work experience at the Center for Strategic and International Studies in Washington, DC.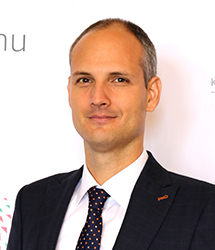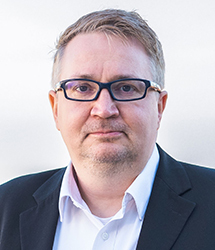 Gergely SALÁT
Associate Professor, Head of the Department of Chinese Studies
Pázmány Péter Catholic University
X
Gergely SALÁT
Associate Professor, Head of the Department of Chinese Studies
Pázmány Péter Catholic University
After graduating at the Peking No. 55 Middle School in 1995, he studied Chinese Language and Culture at the Department of Chinese Studies of Eötvös Loránd University (ELTE) and graduated in 2001. In 2006 he obtained a Ph.D. degree with his thesis related to Chinese legal history. He started his teaching career at the College of Foreign Trade in Budapest in 1997. Since 1998 he has been continuously teaching at the Department of Chinese Studies at ELTE in Budapest. He started to work full-time at the Department of Chinese Studies of Pázmány Péter Catholic University (PPCU) in 2013. He became head of the department and director of the Modern East Asia Research Group in 2014 and served as the head of the Institute of International Studies and Political Sciences between 2018 and 2021. He was elected a member of the Committee of Oriental Studies of the Hungarian Academy of Sciences in 2014, elected as secretary of the Committee in 2017, and vice-chairman in 2021. Ha has been working as a senior researcher at the Institute of Foreign Affairs and Trade since 2020. His main research area is the history of Chinese law and institutions, contemporary Chinese domestic and foreign politics, as well as international relations in East Asia.