Application Process
Print
APPLICATION DEADLINES
First round: May 15th
Second round: May 31st
Third round: June 7th
ELIGIBILITY
All applicants must be full-time or part-time students at an accredited higher education institution,
Good command of verbal and written English, (be advised that all events take place in English and good spoken skills are necessary for the interactive sessions),
Economics related study background is preferred, although not required,
An open-minded attitude and a handful of professional and cultural curiosity
HOW TO APPLY
Fill out the online application form,
CV and a motivation letter – during the online application process, we will ask you for a short CV and a motivation letter. Tell us about yourself and why you want to participate in the program. We want to know about you and how you would contribute to the success of the summer school.
Notification of selection results – during the application process we will assess continuously and select the best and most interesting candidates. After all, you will not only learn from us, but from your fellow students as well!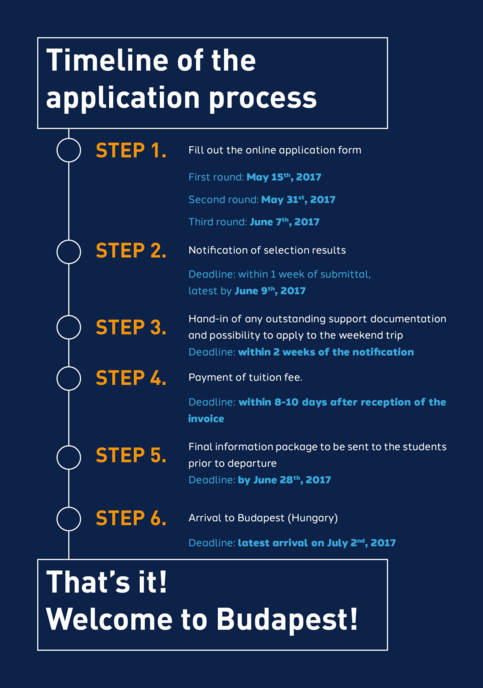 Click to Enlarge
APPLICATION DEADLINES
FIRST ROUND: MAY 15TH
SECOND ROUND: MAY 31ST
THIRD ROUND: JUNE 7TH