Energy prices may continue to fluctuate for some time – Interview with Simon Tay (Singapore Institute of Foreign Affairs)
nyomtatás
Eurasia notes
Energy prices may continue to fluctuate for some time – Interview with Simon Tay (Singapore Institute of Foreign Affairs)
26 November 2021
By Pető Sándor. Published in print in Világgazdaság, VG (www.vg.hu)
We will have to get used to fluctuations in energy prices until there is a stable supply of renewable sources, Simon Tay, President of the Singapore Institute of Foreign Affairs, who was a speaker at the recent Eurasia Forum in Budapest organised by the MNB, told VG.
As the world immerses in a green transformation, energy price volatility is causing a lot of headaches. Will we see this for a long time?
Yes, it will happen again, and it depends on the availability of energy and the ability to transform. We don't have the answers yet, if not oil or gas, then what. While we are reducing investment in oil, the supply of renewable energy is not yet ready, and when supply does not match demand, prices soar.
Could it last for years, or even longer?
It depends on how quickly a stable supply of renewables can be secured.
In this respect, Singapore is one of the best in the world, but can't the energy transition undermine competitiveness?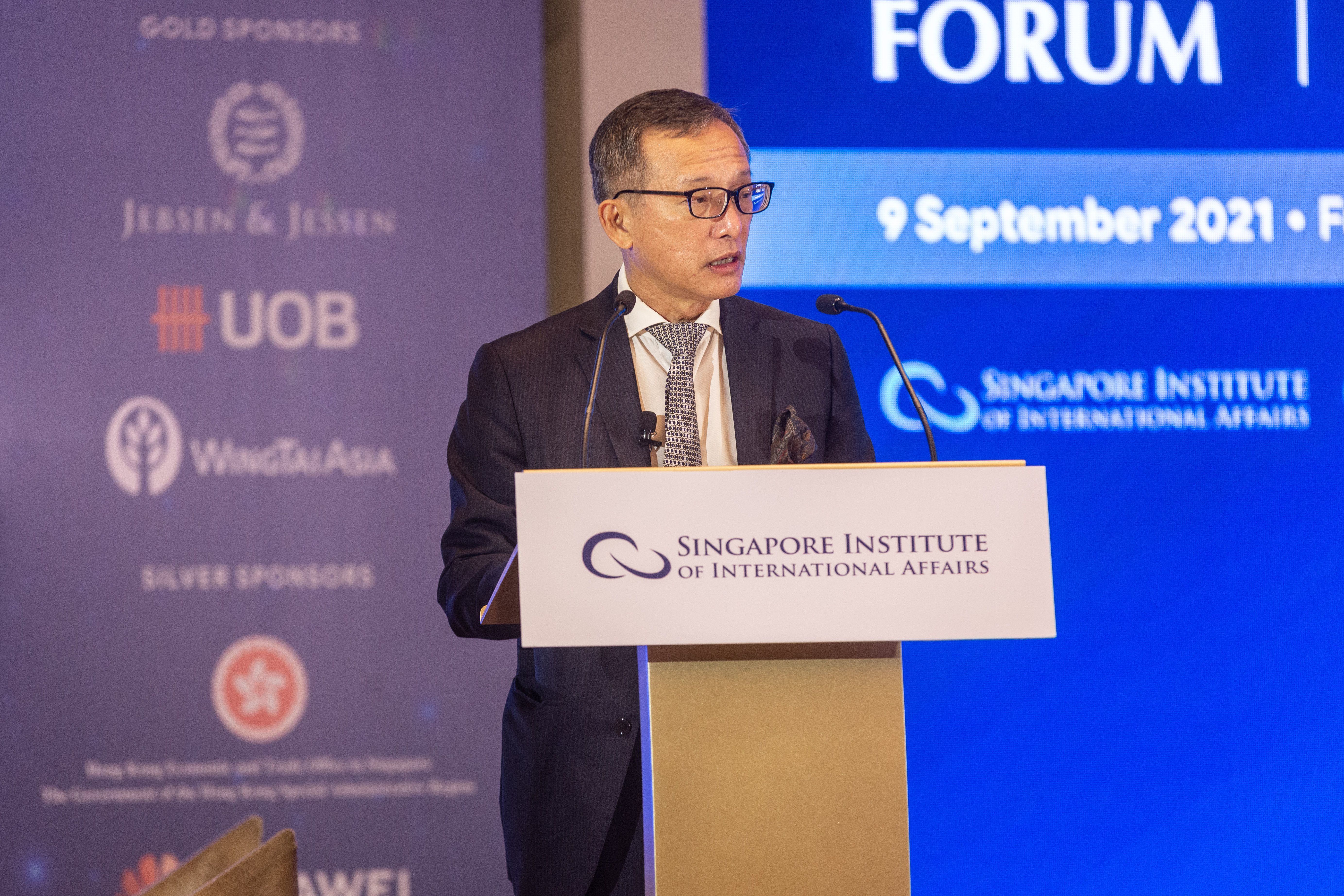 It can. However, looking at Singapore's example, we can say that we are not competitive because we are cheap. One of the things the world is struggling to learn is to price energy fairly. Oil, energy is incorrectly priced. When the price of oil goes up, they adjust the supply, and it's nothing more than subsidising energy. If consumers don't feel the pain, they don't want a transformation. Singapore does not do this, we try to price resources, oil, water correctly. For the first time in Asia, we already have a price on carbon emissions of five dollars (per ton), but this seemingly funny level indicates a strong intention. The sea wall is under construction, we've spent a lot on airport, port and railway development, and we're used to big infrastructure projects. We are short of resources such as water and food, but we can make a business out of it. Singaporean companies excel in technologies to extract salt from water, they are even recovering water from wastewater. Development, innovation and efficiency go hand in hand with reducing our environmental footprint. And you can sell the result to others.
If we think of global transformation as a competition, where does Asia stand and how far will Singapore, for example, get by 2030?
I don't see this as a typical competition because we all want to finish on time. If one or the other large or even smaller economy falls behind, it could undermine the whole global effort. China has pledged to achieve carbon neutrality by 2060, which is a little late, but not a bad start. South Korea and Japan also have such a goal, but Southeast Asia does not. In Singapore, we are not at the point of promising too soon, we don't have as much control over our ecological footprint. Critical is how we can convince others to help us meet our renewable energy needs, which is not infeasible, I would mention for example our solar power plants in Indonesia. We are very short of space, even for food production. If by 2030, we could produce 30 percent of the latter domestically, that would be more than a four-fold increase.
Looking ahead to 2030, how will the world's power and climate situation change?
America can never be written off. In the Trump era, there was little hope of moving forward as a stable partner, President Biden has changed the mood; however, he seems to be a fragile person. We should not attribute too much bad to Trump and too much good to Biden, it is better to look at America as a collective, as a society. We see a lot of controversy, a lot of political division, but also a lot of innovation, energy and dynamism. At the corporate level, America is showing amazing dynamism and resilience. It will stay in the arena, as a powerful country, unless something big trouble happens. Many of my compatriots commonly perceive that China is on the way up and America is on the way down. But, we cannot discount America. So we will see two superpowers."
As for the climate issue: I am optimistic now that the dialogue has started. If they can work together on at least this one issue, and it does not become a field for competition, everyone will be better off. Europe has been criticised for imposing punitive prices on developing countries through its carbon policy: it is not that it should not do so, but that it does not explain it well, which risks triggering an environmental trade war.