Magyar Nemzeti Bank Summer School of Economics 2018
Print
The Central Bank of Hungary is pleased to announce the MNB Summer School of Economics 2018 on the topic of "Central and Eastern Europe in a Changing World: Challenges and Opportunities in Finance and Geopolitics".
Highlights of the program:
Dates and Place: 14-27 July 2018, Budapest, Hungary
Deadline for registration: June 15th, 2018
Courses offered:
Digitalisation in Finance

This course introduces the new trends and challenges in the financial sector. Within the course's framework you will learn about virtual currencies, technological innovations (eg. blockchain technology), the potential risks as well as the aspect of the financial regulators.  
Competitiveness in the CEE region: "Opportunities and challenges"

The aim of the course is to introduce the so-called "9 megatrends" which define the future of the global economy. You will learn not only about the opportunities and challenges of the megatrends implementation to the Central and Eastern Europe (CEE) region but also the efficient Hungarian crisis management after the great financial crisis.
Tuition fee (VAT included):

Early bird EUR 1450
After 1st of June: EUR 1550
This includes: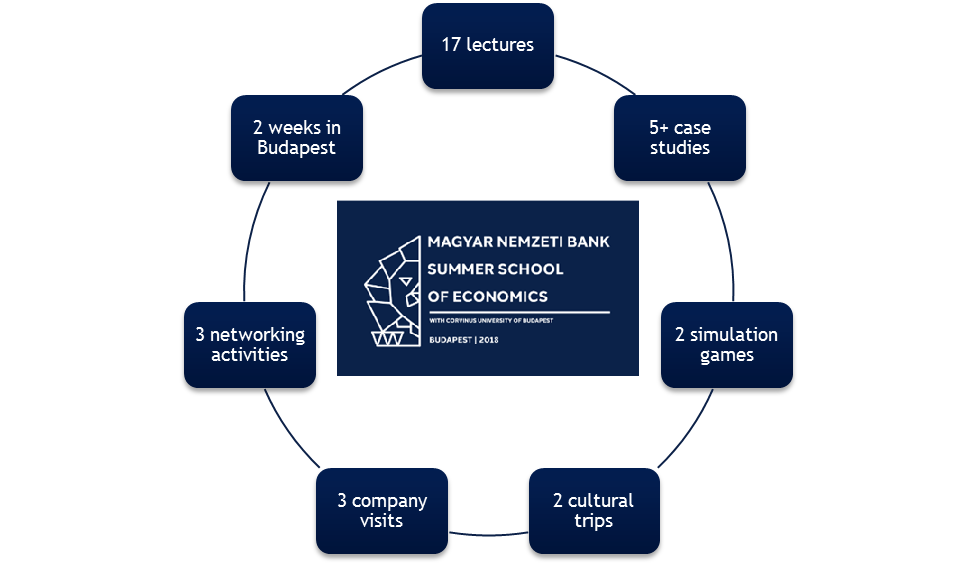 Download our brochure for more information!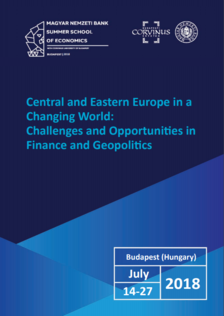 Email us at summerschool@mnb.hu