The Magyar Nemzeti Bank has issued a silver collector coin with a face value of HUF 5,000 to commemorate the 125th anniversary of the birth of sculptor, coin designer and plaquette artist József Reményi. The coin has been issued as part of the Europa Coin Programme.
The MNB joined the Europa Coin Programme in 2006. Since then, four silver coins issued by the MNB have participated in the Programme. Member States of the European Union can participate in the Programme, in several thematic fields chosen annually. In 2012, the joint objective of the Programme is to commemorate European fine artists.
József Reményi (b 23 January 1887, Kosice, d 25 December 1977, Budapest) was one of the most outstanding figures of 20th century Hungarian coin artistry, who, together with Fülöp Beck, elevated the genre to an art form and to international rank.
The Reményi collector coin was designed by Mihály Fritz. On the obverse, the upper legend 'MAGYARORSZÁG', the value numeral '5000' and the inscription 'FORINT' are inscribed along the rim of the coin, separated from each other by circular dots. The centre of the coin features the representation of a rectangle shaped plaquette, with its corners cut off. It is an allusion to the central female figure of the Danaides, one of the characteristic motifs on the reverse of coins designed by József Reményi. Below the representation of the plaquette, the mint mark 'BP.' and the mint year '2012' are arranged in two horizontal lines.
The reverse of the coin bears the portrait of the old József Reményi. The upper legends on the rim read 'REMÉNYI JÓZSEF' and '1887-1977', separated from each other by circular dots. The initials of designer Mihály Fritz and the Euro-star logo, indicating that the coin was issued as part of the Europa Coin Programme, are positioned below, to the right of the portrait.
The collector coin is struck in .925 fine silver. It weighs 31.46 grams and it is 38.61 mm in diameter and has a milled edge. A total of 6,000 coins can be produced in proof finish.
The collector coin can be purchased at the coin shop of the Hungarian Mint in the Magyar Nemzeti Bank's Visitor Centre (8–9 Szabadság tér, Budapest) and on the Mint's website (www.penzvero.hu), where a number of collector coins produced from gold, silver and non-ferrous metals issued earlier are also on sale.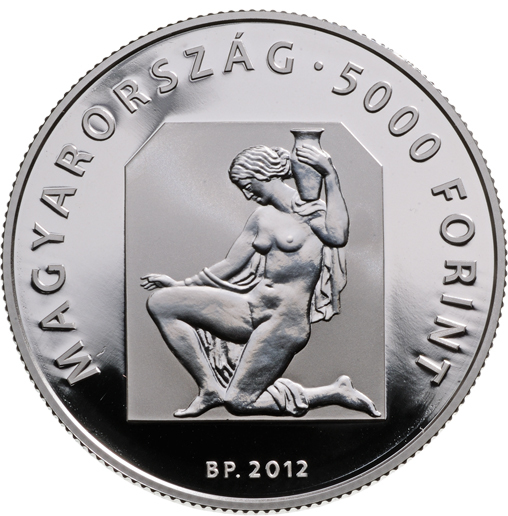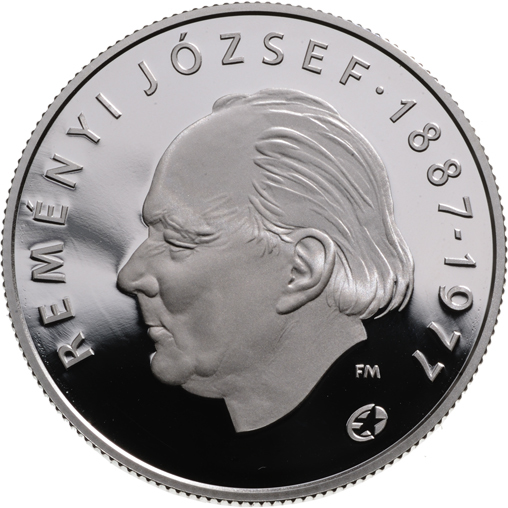 MAGYAR NEMZETI BANK
COMMUNICATIONS