Why is it fun to visit us?
Maybe because when we dreamed up the Visitor Centre of the Magyar Nemzeti Bank we wanted to create a place where visitors can learn interesting new information without feeling like they are back in school. We envisioned a place where the history of money comes alive, and is more than just a dry exhibition of paper and metal. A place where visitors can get to know Hungary's central bank up close and personal, by fostering understanding and not focussing on boring facts and figures.


Every side of the coin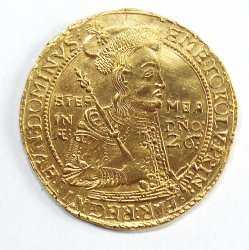 Keeping with this approach, the MNB Visitor Centre is not simply a museum, although our visitors will find topical exhibitions on banknotes and coins and on devices used to produce money. On the other hand, it is also more than just an educational institution, even though it presents a wealth of fascinating new information and offers classes for students.

Nor is it merely a cinema, despite the fact that you'll find large plasma TVs displaying interesting films and videos.

And it is not even just a library, because the collection of books is just one part of the multi-faceted experience it has to offer.
Where money talks…
Then what is the Visitor Centre? It is all of those things, and more. It is an interactive playground designed to appeal to every age group. It is a 'serious playground' although this may seem like an oxymoron. After all, money is a serious subject and this fact is duly reflected in the lectures, whether the topic be the euro or the national bank's responsibilities. It is a serious playground housed in a venerable establishment, the Magyar Nemzeti Bank. A place where visitors are encouraged to participate and experience. Where questions about money are answered. Where you can print your own banknotes. For free.


The Magyar Nemzeti Bank's Visitor Centre brings money to life and tells the story of its role in the world, its importance, its development and history, its value and much, much more. An interesting subject. After all, aren't we all interested in money?

So much for this brief introduction. For the full experience, come visit the Visitor Centre of the Magyar Nemzeti Bank. Opening on 19 March 2004.